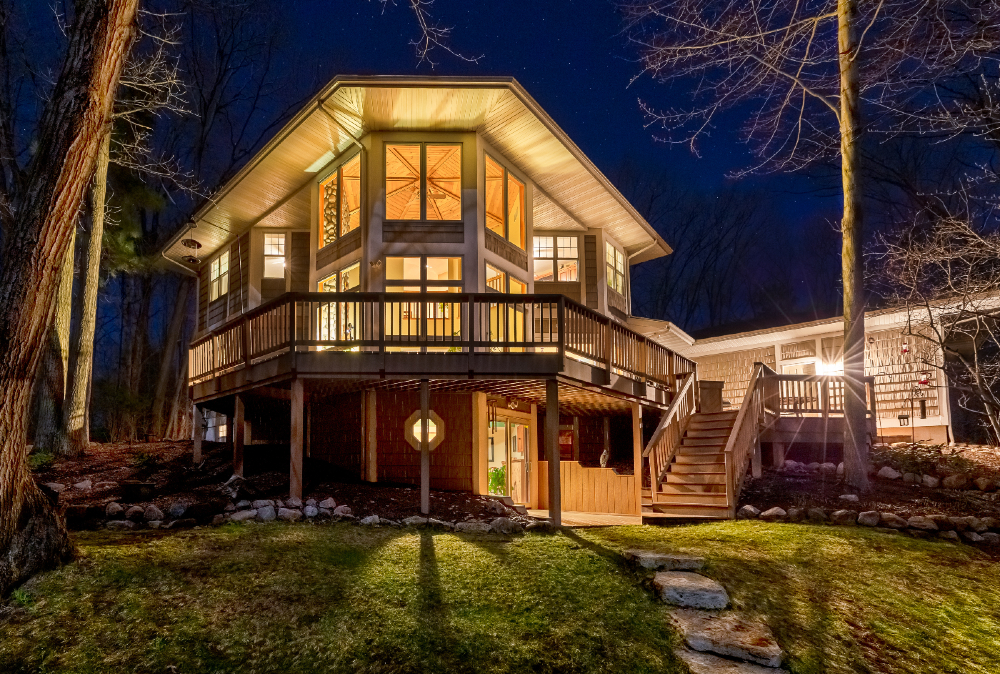 A deck can be a tremendous addition to your home, providing a space for outdoor dining, relaxation, and entertainment. However, building a deck can be a challenging process filled with potential pitfalls. Being aware of these common mistakes can save you time, money, and unnecessary stress.
Let's delve into six common mistakes that homeowners often make while building a deck and how to avoid them.
Skipping the Planning Phase

One of the most significant mistakes homeowners make is skipping proper planning. Building a deck is not as simple as buying lumber and driving in a few nails. It requires careful consideration of the space, lifestyle needs, and local building codes.

Start by determining the size, location, and purpose of your deck. The size and shape of your deck should accommodate your intended use and complement the design of your home and landscape. With today's decking materials designed to last 25-50 years, it's crucial to plan the correct size, shape, stair location, and material selection carefully.

Remember, every time you step onto your deck, you should feel satisfied with these details. That satisfaction stems from thorough planning, the right choices, and excellent execution.

Ignoring Local Building Codes and Permits

Another significant error is ignoring local building codes and permits. These codes ensure the safety and integrity of your deck. Failing to comply with them can result in fines, required modifications, or even deck removal.

So, spend time understanding these codes and securing necessary permits. This understanding and compliance will save you from unexpected hiccups during the construction process.

Choosing the Wrong Materials

Choosing materials based solely on price is a common pitfall. Remember, the choice of materials significantly influences the longevity, aesthetics, and maintenance needs of your deck.

Consider the impact of local weather conditions, maintenance requirements, and durability when selecting materials. Composite decking or hardwoods like cedar and redwood may be more expensive than pressure-treated lumber, but they offer greater durability and require less upkeep.

Poor Installation of Ledger Boards

The ledger board, which connects your deck to your home, plays a crucial role in the deck's stability. Improper installation or sealing of the ledger board can cause water leakage and structural damage.

Ensure the ledger board is correctly attached to your home's framing, not merely the siding. Using appropriate flashing can prevent water from getting behind the ledger board and causing damage.

Overlooking Deck Drainage Systems

Ignoring deck drainage systems is another common oversight. Efficient drainage is crucial to prevent water accumulation, which can cause wood rot and structural instability.

Incorporate a reliable deck drainage system to channel water away from the deck and house. This system could include gap-sealed deck boards, a slope design, or even an under-deck drainage system for elevated decks.

Not Taking Your Time to Find the Correct Contractor

Choosing the correct contractor is pivotal because all of these materials need to be installed in a specific manner with the correct fasteners and framing layout. If these requirements are not met, the warranty on the materials will not be valid with the manufacturer. Moreover, deck building codes have been increasing over the years, making it crucial to find a contractor who specializes in deck building.
A contractor who is consistently booked far in advance is often a good sign of their expertise and demand. Conversely, if a contractor is readily available within a few weeks to a month, it could be indicative of a lower quality contractor who's not in high demand.

Further, consider whether the contractor participates in continuing education and holds accreditations for building code aspects of deck building, as well as accreditations from decking and railing manufacturers. These qualifications demonstrate a commitment to industry standards and the latest best practices.
By avoiding these common mistakes, you can ensure a smooth construction process and create a durable, safe, and enjoyable outdoor space. Investing in comprehensive planning and the right contractor is key to achieving the deck of your dreams. It's about not just building an outdoor structure but creating a space that will bring joy each time you step onto it.
Remember, the deck's structural integrity, aesthetic appeal, and its compliance with building codes and warranty stipulations all rely heavily on the quality of workmanship involved in the construction process. This is why hiring a contractor who specializes in deck building, possesses appropriate accreditations, and is abreast of the latest in building codes and manufacturer's specifications, becomes crucial.
In essence, building a deck is not just a home improvement project, but a long-term investment that should be approached with diligence and care. Contractors who specialize in deck building understand this and will bring the required expertise to your project, ensuring that every aspect is handled correctly and to your satisfaction.
So, take your time to plan, research, and select the right contractor for your project. A well-designed and well-constructed deck is not just an aesthetic addition to your home, but a venue for family gatherings, a peaceful retreat, and a personal statement of style. Get it right, and it will reward you with years of enjoyment and satisfaction. Plan carefully, choose wisely, and build a deck that will stand the test of time.
Filed under: Decks