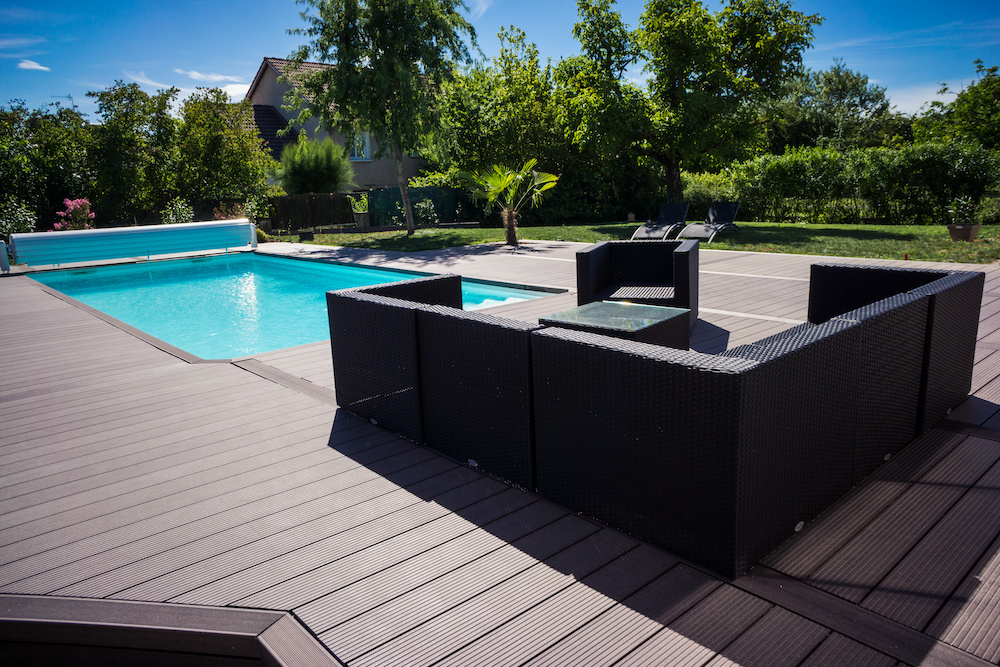 When you're ready to start spending more time in your backyard sipping lemonade and taking in the views, a quality deck is a must-have. Over time, decks continue to evolve and become more accommodating with their design and build. The planning process determines the lifespan of the feature and how much use you get out of it in the coming years. There are a few reasons you should consider investing in quality decking material instead of cutting corners when you hire deck contractors.
Protect Your Safety
You can't put a price on the safety of your family, especially when they spend time at home. Investing in quality decking material will offer peace of mind and reduce the risk of accidents or injuries as your loved ones spend time on the deck. Lower-quality materials that come with a cheaper price tag are prone to collapsing as they age and deteriorate. Frequent exposure to the elements can weaken the parts and make them more susceptible to damage, making it necessary to talk to deck companies about the best options available.
Although you may want to save more on cheap decking materials, it can come at a higher price in the future. You can end up spending a lot more on medical bills and the trauma that comes with a deck collapsing. Deck companies can recommend the best materials to ensure they last longer and hold up well in different types of climates.
You can spend your hard-earned money on a deck that is on par with current building and safety codes and is safe for both children and adults to use year-round. You also won't have to trip over popped out nails or avoid cutting yourself on the materials because they won't come loose over time.
You'll also end up spending more money to perform repairs or build a new deck with the help of local deck companies in the area. Spending more upfront while hiring top rated deck builders can offer peace of mind and avoid potential headaches in the future.
Upscale Appearance
Quality decking materials like PVC and wood will enhance the look of your deck and allow it to appear more attractive. This can transform the look of your backyard and even increase your home value. In addition, the deck will look beautiful year-round when you select quality materials rather than resorting to pressure-treated pine or chemical-treated wood.
The deck will continue to look new for many years to come because the materials won't wear down as quickly when exposed to the elements. If you need assistance selecting the right material, search for "top rated deck builders near me" to get professional help from reputable deck companies in the local area.
If you choose composite materials, they have a natural appearance that will make your guests assume you have a real wood deck. This can allow you to attain a specific look without compromising on the quality. The materials are visually appealing and don't have any visible nails to create a more professional look.
A Longer Lifespan
Most homeowners don't want to spend a significant amount of time and energy building a new deck only to redo the process in a few years. Those who choose cheaper decking materials don't think about this and only think about the money they're spending. With quality materials used the first time, the deck can last a lot longer. The most durable decks can hold up for 40 years with proper care and maintenance. When working with top rated deck builders near me, you can also obtain warranties to protect your investment.
It's a lot more cost-effective to invest in better materials upfront rather than spending even more in the coming years to rebuild the deck multiple times. You'll only need to hire deck contractors once every few decades instead of paying for their labor every ten years.
Fewer Repairs
It's no secret durable materials hold up better and are less prone to wearing down and breaking as quickly. You can spend less on repairs and hiring deck companies to fix issues if you invest in better materials when the deck is built. This means you don't have to deal with hiring a professional to replace a post or deck board. The railing will be a lot more sturdy and won't crack or snap in the middle of a storm compared to cheaper materials. You can spend more time enjoying the outdoor feature rather than performing frequent maintenance.
Save Time and Energy
Deck contractors will tell you that one of the most frequent types of maintenance on low-cost decking materials is staining the wood. The wood is prone to fading with regular sun exposure and can quickly look old and dingy the longer it's outside. Staining your deck or repainting it is a weekend project that no one looks forward to due to the work involved.
There are many options to consider regarding the quality and cost with the materials you select for your new deck. Each material available varies with the benefits and drawbacks, making it necessary to do some research to determine the best choice for your property. By choosing any type of wood material, it will require maintenance to prevent the wood from aging or looking old. However, some wood materials like pressure-treated wood will require on-going maintenance and care their entire lifetime to ensure they can hold up well in different climates and seasons. Specialty hardwoods, like different types of mahogany or oak, will stand up to the elements better, but if they are not regularly maintained, the color shade will quickly start to fade and look gray. Composite, vinyl, and aluminum decking materials are durable enough to hold up well in any type of weather or climate. Contractors recommend cleaning them regularly to enhance their appearance, but this isn't essential to maintain their durability or color shade.
When you want a deck you can show off and get more use out of, the Regan Total Construction team is here to build the deck of your dreams. Contact us today to get started on building a maintenance-free deck.
Filed under: Decks, Trex Composite Decks, Wood Decks