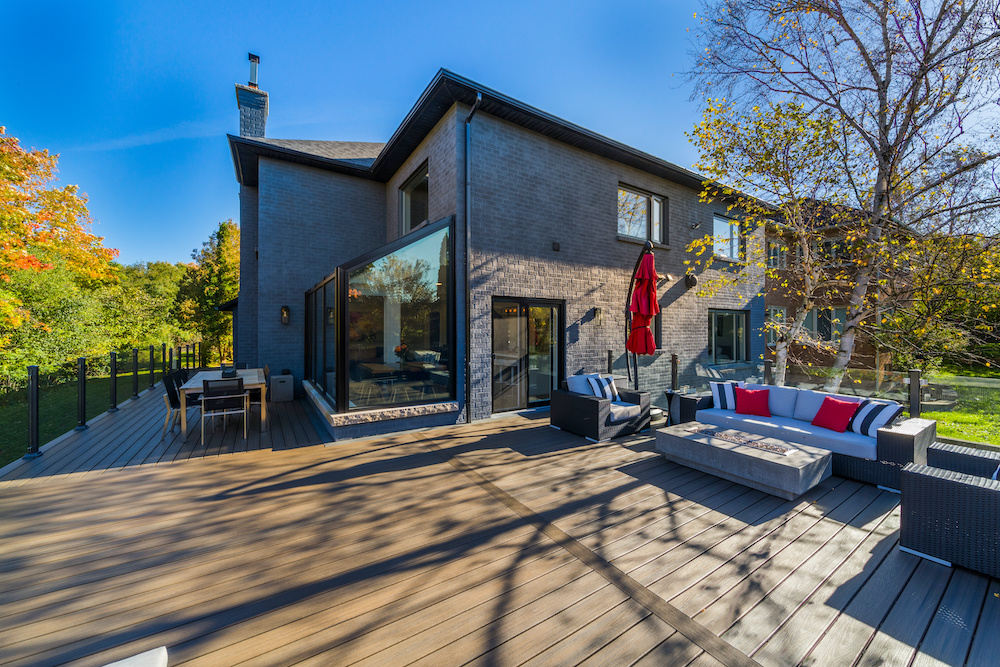 Building a deck for your home is almost always a good choice. Not only will you get to enjoy it for years to come, but it also increases the value of your home significantly. However, custom decks can go wrong if you try to build them yourself or if you use a contractor with very little experience. Specialized deck contractors are invaluable to ensure stability, durability, safety, longevity, and much more. Here are several reasons why you should work with a reputable custom deck company when you're ready to install a new deck.
Quality That Will Last
No matter what materials or designs you choose for your deck, it's likely not going to be cheap. Quality matters with your deck whether you're talking about the materials or the workmanship. You can invest in the best quality materials possible, but if you try to save money by building the deck yourself, you could end up spending more money in the long run. When you work with experienced deck and patio builders, they will recommend the best quality materials for your needs and budget. And you can always rely on their quality workmanship.
More Efficient Building Processes
Building a deck by yourself takes hours of planning and preparation. And if you miss one minor step, it can create a major setback. The last thing you want is for your backyard to be under construction for several weeks at a time. When you hire experienced deck contractors, you won't have to deal with this. Experienced professionals have built dozens of decks before and know what issues they could run into beforehand. Depending on the size and features of your deck, it could be built in a matter of a few days. During your initial consultation with deck and patio builders, they should be able to provide you with an estimate of how long they believe your project will take.
Safety Is A Top Priority
If you're building a backyard deck, you likely plan on spending a lot of time on it. This might even involve having parties or allowing kids to play on it. So when you consider this, safety should be a top priority. Even some of the handiest people overlook some safety features when trying to build a deck themselves. It might look great and stable initially, but extensive foot traffic can increase safety risks.
This is not something you have to worry about when you work with a custom deck company. Safety is always a top priority and experienced deck and patio builders know exactly how to secure every component. You can have total peace of mind knowing your deck is as secure as possible with a professional deck builder.
Custom Design Options
Experienced deck and patio builders have seen and built many unique decks before. So if you don't know exactly what design you want, chances are they can show you some examples for inspiration. Or if you find a design you like online, they can recreate it to turn your vision into a reality. Many times people have a specific vision for what their deck could look like, but then their vision changes when talking to deck and patio builders. With the additional experience specialized deck builders have, your deck will turn out to be even more beautiful than you imagined!
All Local Requirements And Codes Are Met
Every area has specific requirements and codes that need to be met when building a deck. Most experienced deck contractors will pull the necessary permits for you and ensure all local requirements and codes are met. If you decide to build a deck yourself, you have to research this on your own and it's easy to miss something. Your new deck must be compliant with local codes and regulations, so it's best to rely on professional deck and patio builders.
Beauty Is In The Details
Too many DIYers get frustrated when their deck-building project takes longer than they expected. That's when mistakes are made and small details are overlooked. And it's these small details that can lead to the need for major repairs in the future and potentially create an unsafe deck in the present. Professional deck builders won't overlook any details no matter how minor they are. Every detail goes together to create the perfect deck, so it's not worth missing any of them.
Save Time And Money With Professional Deck And Patio Builders
Finally, you can save a significant amount of time and potentially money by working with professional deck contractors. Building a deck yourself will likely take at least twice as long as a deck contractor, and that's if everything goes perfectly. But if something goes wrong, then you're adding time and likely spending more money as well. Plus, when you work with a specialized deck contractor, you can rest assured your deck will be durable and stable for years to come. All you have to do is perform routine maintenance to keep it looking like new.
Regan Total Construction can turn your vision for your deck into a reality. We've seen too many people try to build their deck themselves and be disappointed as a result. We take great pride in every deck we build and love hearing all the positive comments from our customers. When you're ready to begin exploring the process of building your new deck, contact us to schedule a free consultation.
Filed under: Decks