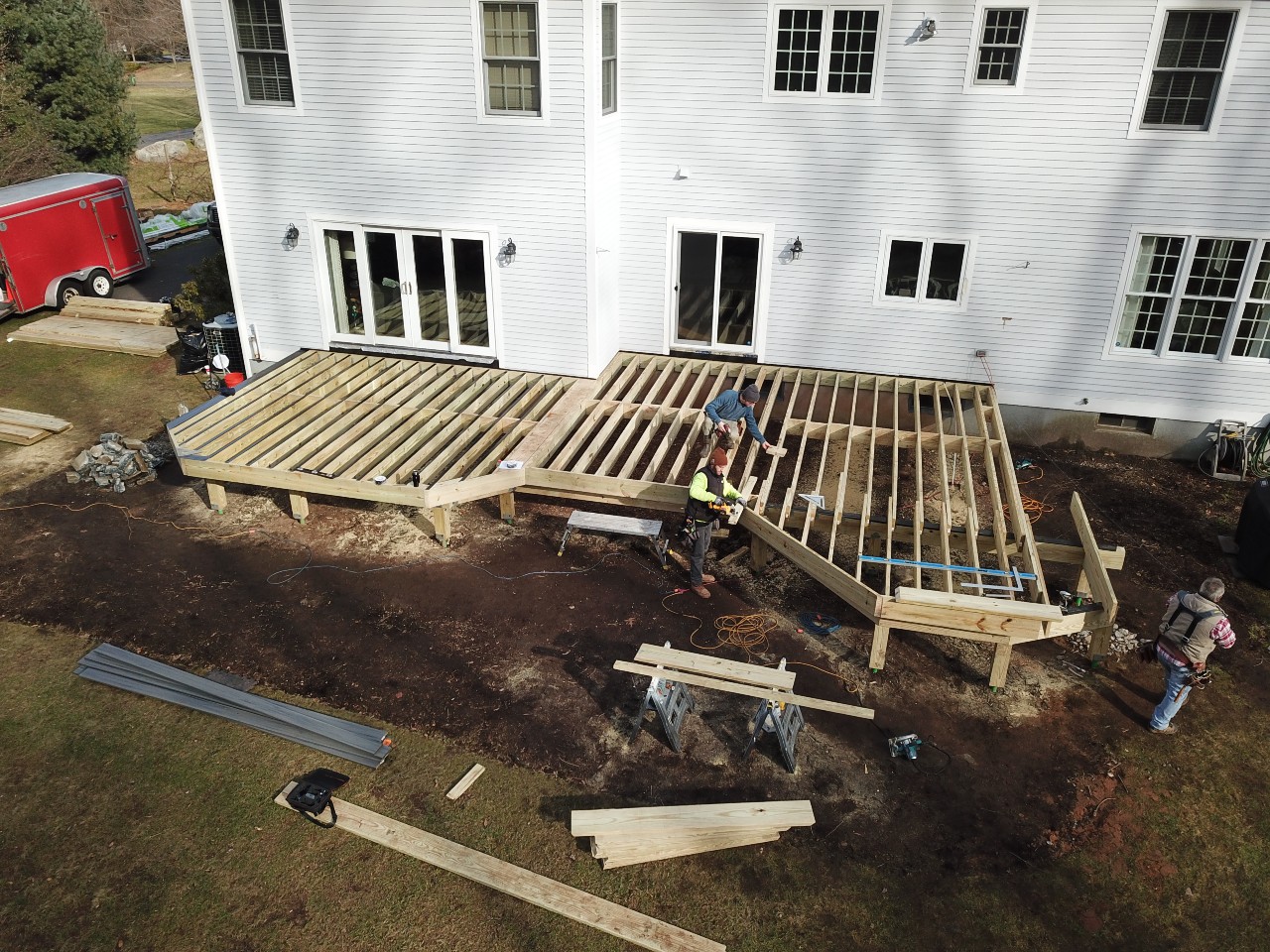 An outdoor deck is one of the most common additions or renovations homeowners make. It's a place where you can enjoy some extra space for grilling, playing with kids, hosting events, or simply relaxing at the end of a long day. If you're considering installing a deck, it's important to work with a licensed deck contractor to ensure the materials they use are high-quality and the workmanship is top-notch. Many contractors claim to be expert deck patio builders, but they don't know all of the components a deck inspector looks at. And if you have an existing deck, maintaining it for safety purposes is important. Here's what you need to know about deck inspections so you can ask patio deck contractors when you're interviewing them.
Stairs
Deck inspectors will look at the stairs of your deck to see if there are any obvious signs of decay or cracking. They will also check the riser height and tread depth, as well as the width of the stairway, which should be greater than 36" wide. If handrails are used for the stairs, then they must be at a height of between 34" and 38" and should be easy to access. If a deck inspector finds any major issues with the stairs, then you might have to have a licensed deck contractor come and fix them.
Footings/Deck Supports And Posts/Columns
The support structures for an outdoor deck are critical for obvious reasons. Your deck should be able to sustain significant wear and tear over time and should be built to last for many years. Things deck inspectors look for in this category include post size and post height, how posts are connected to footings, how posts are connected to the beams, whether proper fasteners are used, and if the fasteners are in good shape.
Beams And Joists
If you worked with licensed deck patio builders, then you shouldn't have any problems with beams and joists being an issue on your deck inspection report. The deck inspector will ensure that the beam splices have at least 1½" of bearing and that there are connections where the joist bears on top of the beam. They will also look at the joist size, spacing, and span to ensure the specifications are up to standard.
Ledger
Sometimes the ledger cannot be thoroughly inspected by a deck inspector. Depending on the design of the deck, there could be obstacles preventing a deck inspector from examining the ledger thoroughly. In these instances, a licensed deck contractor might have to be called to evaluate the ledger connection. This is one of the trickiest parts of a deck inspection, but it's also one of the most important categories that need attention.
Deck Boards And Surface
Deck inspectors will look closely at the deck boards or other surfaces to determine the condition. They will evaluate the type of wood used and whether there are any obvious signs of deterioration, cracking, or decay. They also look closely at the fasteners used to confirm they are holding the materials securely. Rusted nails or screws could create an unsafe area so they will likely suggest replacing them if found.
Handrail Assemblies And Guards
There are a lot of details in handrail assemblies and guards that homeowners should be aware of. Deck inspectors will look at whether a guard is used if the walking surface is greater than 30" above grade. The guard has to be at least 36" tall for residential decks, and proper fasteners and posts must be used to transfer the load into the deck framing. Bolts and lag screws alone usually aren't effective enough to meet the deflection and load criteria, and notched posts don't meet proper standards either.
Miscellaneous Deck Features
The great thing about outdoor decks is they can be customized to fit the needs and desires of homeowners. Some patio deck contractors are more experienced than others at including customized features, so it's ideal to ensure they've worked on similar projects before so they understand the standards to pass inspection. Deck inspectors will look at areas where you might have a hot tub, a special spot for a barbecue grill or other outdoor cooking area, any under-deck finishing, floor lighting, or other customized features. Any of the features you have on your outdoor deck must meet building codes and specifications as well, and deck inspectors will note any issues that must be fixed on their report.
Regan Total Construction has a team of experienced and qualified patio deck contractors to build the deck of your dreams. Each of our contractors is knowledgeable about building codes and safety standards to ensure every deck we build is as safe as possible. Many deck patio builders will offer cheaper prices to make their companies stand out, but the reality is the quality of materials and workmanship aren't up to par. When you build a custom deck, you should have peace of mind knowing it was built securely and will last for many years without any major issues. We are ready and able to build your custom deck, so contact us today to receive a cost estimate.
Deck Evaluation Checklist
Deck Evaluation Checklist

Filed under: Decks