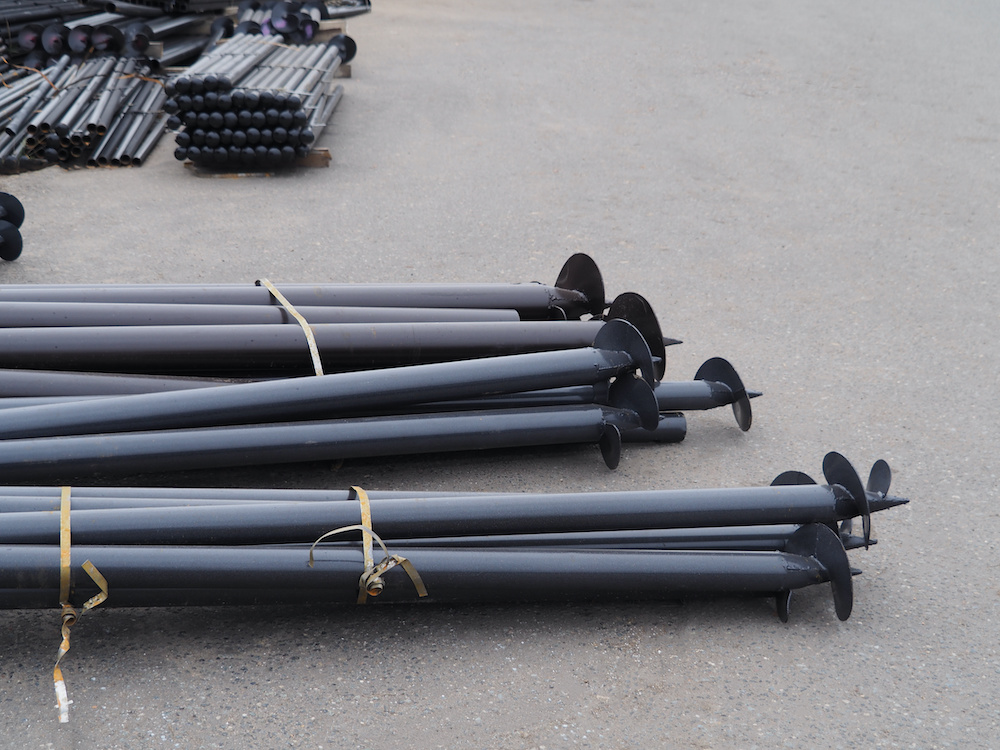 Getting started with building a new deck can be a daunting task, and there are plenty of details to think about before breaking ground. Of all the factors to consider, perhaps one of the most important is the footing your deck building contractors will be using to support your deck. The last thing you want is to build a beautiful new deck, only to have it be unable to offer the support you need! You want a beautiful deck as well as a deck you know will last for years to come, even with plenty of traffic and heavy use.
Something else to consider is the future plans for your outdoor living space. For example, having your deck may be the first step, but then you may plan on expanding it later by putting a roof over it or making it a screened-in porch. Ensuring you install the correct footing size to support your future plans is essential. Increasing the size of a footing before the deck is built is a simple task with very little increase of expense. However, if you find the support footings you used to build your deck are not strong enough to support a future roof or screened-in porch, then you may find yourself having to work backwards by removing the deck to create space to install the new properly-sized support footings.
Of course, the footing used in the construction of a deck not only affects the construction of the deck but also its overall cost, so it can be a challenge to make a final decision. However, knowing some details about the different types of footings used in deck building can help guide your decision and allow you to make the best choice at the end of the day.
Using Concrete Piers for Your Deck
Concrete piers are a common choice of footing when constructing a new deck, being a simple option able to offer a decent amount of support. With this option, concrete is poured directly into the ground so it can then support the weight of the building on top. Overall it is a good choice, providing a good foundation for decks with the ability to be set up in multiple different configurations. 
There are some issues with using concrete as footing for a deck, though. Concrete can be a much messier option, which is one reason many deck building contractors prefer to avoid it in favor of other options. Additionally, using concrete requires a footing inspection prior to construction, which can slow down the process and make things a bit less efficient. 
Perhaps one of the biggest problems many deck remodeling contractors note is concrete is only truly efficient when used at shallow depths. However, there are numerous issues with using concrete for deeper footings. It can require special equipment, and the excavation can take a lot of time in addition to creating quite a bit of a mess, which can, in turn, take a lot of time to clean up. Added to this are additional issues with soil compaction and erosion capable of weakening concrete footings over time.
While not a bad choice, it's possible concrete may not be the best option – try speaking with your deck building contractors to determine whether there may be another footing option right for your needs.
Using Helical Pile Footings
When you seek out deck remodeling contractors, you may find many businesses are beginning to use helical pile footings much more often as an alternative to concrete footings. There is a good reason for this. Helical pile footings are made from steel and are driven into the earth in a similar manner to the way screws are driven into wood. One of the benefits of helical piles is their application for building deep foundations. 
Helical pile footings, as opposed to concrete piers, do not need inspections before construction can begin. This is because they come with documents deck building contractors can show proving they are safe and ensuring the footing is ready for the building process to begin. Overall, a footing crafted from helical piles is much stronger than the standard footing made with concrete, which can lead to a much more stable deck with a bearing capacity of 4600-6600 pounds. 
Does My Soil Change the Kind of Footing I Need?
When building a deck, people should also remember the soil around their property can play a role in the type of footing they may need to choose. A deck does not simply sit on top of their soil. The footing of their deck will be buried partially within the earth, and different types of footing will function differently within different types of soil. 
This is another factor that can make concrete piles a challenge to use as deck footing. If the soil is unstable in the area where a deck is being built, special adjustments must be made if concrete piers are being used. For example, the concrete will need to be reinforced with a system of steel cages and other stabilizing materials to prevent issues such as shifting and to stop any impact on the surrounding environment. However, helical pile systems can be used within a range of soil conditions and are even capable of use in areas with high water tables. 
What if I Need to Renovate or Replace My Deck?
Another factor many people may consider when choosing their footing while building a deck is how easy it will be to make any changes to the footing in the future if necessary. From adding on to it to removing it entirely, there are various reasons an individual may want to work with deck remodeling contractors in the future, but having the right footing is a must if an individual chooses to do so. Among the many issues with concrete as a footing is the difficulty in removing it due to the way it is initially installed. However, not only are helical pile systems easy to move if necessary, but they can even be reused, adding to their convenience. 
There is no universal choice when it comes to the best type of footing for a deck. However, if you are working with the best deck company in your area, they will take the time to examine the area where your deck is being built. They should take into account factors such as your soil and how deeply the footing will need to be buried into the earth. These details can help them determine the type of footing best suited for your deck building project and ensure you end up with a deck that is not only beautiful but one you know will last a lifetime. 
If you're ready to get started on your deck building project, you can find the best deck company in your area by contacting our team at Regan Total Construction today!
Filed under: Decks