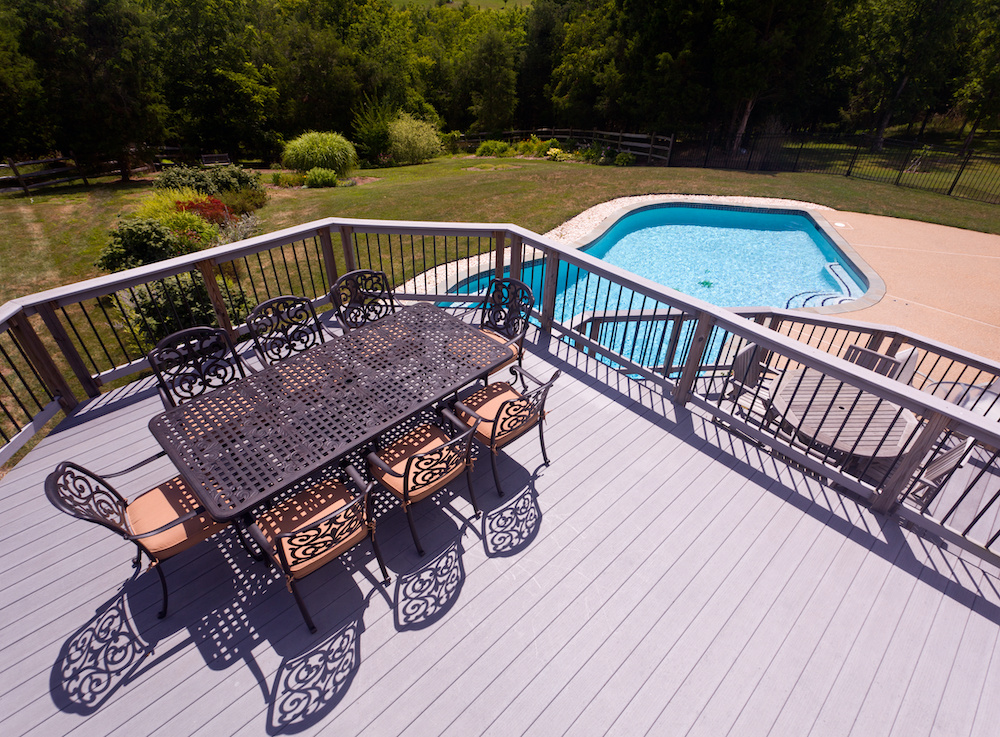 An outdoor deck can significantly increase your home's value while giving you a nice place to enjoy your backyard. If you've been envisioning the perfect deck for a while and are ready to pull the trigger on having it built, working with the best deck contractors is important. You not only want to ensure the custom deck company can build it to your specifications but that it will be constructed safely and will pass inspection. Regulatory codes change from time-to-time, so working with a company that understands them can make the process much smoother. Here are some important factors you need to know about your new custom deck when it comes to passing inspection.
What Can Go Wrong When Building A New Deck?
Passing a deck inspection gives you peace of mind knowing it's safe to use and enjoy. Without using the best deck contractors, you never know if the contractor cuts corners to save costs, which can potentially make the deck unsafe. And in some cases, you might not even experience the issues from poor construction until months or years later. Two of the main things a deck inspector will look at are the deck framing and the deck footing.
Inspectors look closely at the connections across the deck frame. This includes all hardware connections and the beam and joist spacing. When building a new deck, these items must pass a final inspection before the permit can be closed. The deck footing is also problematic when homeowners don't use the best deck contractors for their project. The depth of the holes and base sizes must meet the specifications of the plan drawn up before the construction began. Sometimes this requires using an inspector measure, but many contractors do not do this. If the deck footing does not pass inspection, then it could take significant work to fix the issue.
How To Avoid These Issues
The best way to avoid deck inspection issues is to use a reliable, qualified, and reputable custom deck company for your project. An important certification to look for in a custom deck company is the North American Decking and Railing Association (NADRA) certification. When the deck contractor has this accreditation, you can have peace of mind knowing the quality of work will be higher, and you will virtually eliminate any issues or concerns you have with a passing inspection. The main reason is because the deck inspection process is at the forefront of the contractor's mind when building the deck, so they won't have to go back and fix any issues once the deck is complete. Always look for a custom deck company with the NADRA certification, and you'll be more satisfied with the process and the end result.
Have Your Deck Inspected Annually
Once your outdoor deck is built and passes the initial inspection, it's important to have it inspected annually to ensure it remains in good shape. Outdoor decks can last for several years but need some maintenance since they are exposed to harsh weather elements throughout the year. You can also perform basic inspections of your deck and contact a professional if you need advice on how problematic certain things are. For example, if you have a wood deck, you could spray for bugs and termites periodically and check the wood closely to see if you notice any vulnerabilities that could attract bugs.
Other things you should look for include rotting or cracks, rusted connectors or fasteners, and the presence of mildew or mold. These issues will occur as the deck gets older, even when you perform regular maintenance. However, when you notice the problems arising, it's important to address them so the deck doesn't become weak or damaged. Having a professional inspect your deck annually is also a great way to ensure you lengthen the lifespan of your deck. It can be difficult for you to notice issues when you see the deck every day, but an inspector can point out things that may not be major issues now but could become problematic later on.
Enjoy Your Deck With Peace Of Mind
Whether you live by yourself, have kids, or like to hold gatherings at your home, having a safe deck to enjoy can give you peace of mind. You want to be able to enjoy your deck for years to come, and the best way to ensure that is by working with a certified custom deck company throughout the process. Saving a few dollars now by hiring a budget contractor could lead to spending more money on issues in the long run. Plus, there's no guarantee that the deck will pass the final inspection, which leads to delays and a potentially unsafe space.
The last thing you want to happen is to have doubts about the budget contractors you work with. If they cut corners that led to a failed inspection, what other things did they not prioritize that could put you, your family, and others in danger while using the deck? Avoid all of these issues and concerns by hiring a custom deck company certified by NADRA, and you'll have total peace of mind at the same time.
When you search for "deck repair companies near me," chances are you'll be presented with numerous results. While there's plenty of competition with deck building and repair, Regan Total Construction stands out among them. We are proud to be certified by NADRA so our customers can have complete peace of mind knowing their project will be completed to the highest standards. There's no substitute for working with the best deck contractors, and you deserve to have peace of mind knowing your construction project is being completed correctly.
Whether you have an existing deck that needs to be evaluated for safety or if you're ready to build a new custom deck, now is the time to pursue your options. Our deck experts will explain the process to you and answer all your questions to ensure you know exactly what will happen. Start the process of enjoying your backyard more and contact us today to schedule a consultation.
Filed under: Decks