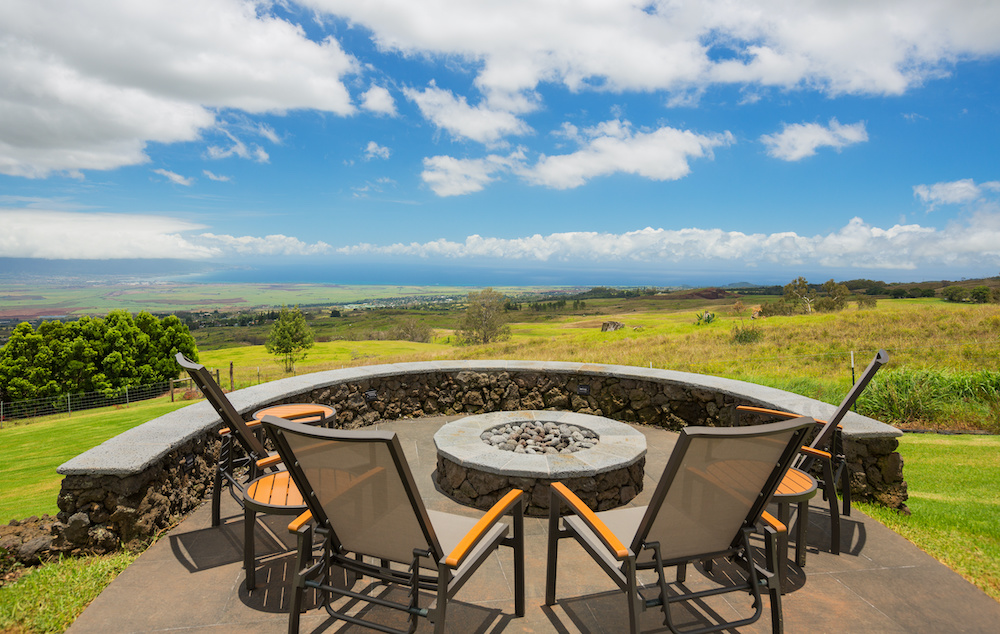 Homeowners are spending more time outdoors than ever before. Summer offers great opportunities for enjoying the outdoors since weather conditions are ideal. However, when you add a fire pit to your backyard, you can continue spending time outside through the fall and even some in the winter. The key is working with the best custom deck company so you can ensure the fire pit is built to fit your needs. Here are a few ways a backyard fire pit can enhance the fun you have.
Create A Welcoming Environment With A Fire Pit
An outdoor deck is one of the best things you can have as a homeowner. And what makes your backyard deck even more welcoming is having a fire pit to sit around. The top deck and patio builders can match your new fire pit with the landscaping scheme you have or even the siding on your home. Your deck and fire pit should seem like an extension of your home. Imagine how welcoming it is to walk out your back door and see a well-built fire pit with chairs surrounding it. You might even end up spending more time sitting by the fire than you do sitting inside your house!
Keep Warm During Chilly Nights
Many people choose to stay indoors when it starts getting cooler in the evenings. It's understandable since you deserve to be comfortable when you're at home. But at the same time, you have a beautiful deck and should enjoy it as much as possible. That's where a fire pit enters the picture. Add some comfortable furniture around the fire pit and you'll stay warm and cozy on those chilly fall and winter nights. Working with the right deck remodeling contractors can ensure your deck and fire pit are ideal for keeping you warm.
Attract Friends And Family To Visit
Families and friends don't spend as much time together as they should. We see each other around holidays and other important events, but not enough for those "just because" reasons. Working with the best deck and patio builders can transform your deck into a place your family and friends want to be on a Friday or Saturday night. Whether you are gathered around to watch a sporting event or just hanging out and unwinding after a busy day, a backyard patio with a fire pit is an attractive place to be.
Enjoy Outdoor Cooking
A backyard fire pit can bring a camping experience to the comfort of your home. Whether it's just your family or if you've invited several guests, it's easy to cook some hot dogs or roast marshmallows for s'mores over your fire pit. Food brings people together and cooking over an open fire is the way to go. You could even invest in various accessories like a grill grate and expand the items you can cook. The options are virtually limitless with an outdoor fire pit, so let your custom deck company know your vision so they can turn it into a reality.
Add Peaceful Ambiance To Your Backyard
If you have a fireplace in your home, you know how peaceful it can be sitting by it on a cold winter night. Doing the same thing by your outdoor fire pit is even more peaceful. You can hear the cracking of the fire more, as well as see the flames and beautiful glow of the embers. It's a perfect place to bond with your family and have memorable conversations. With no other distractions that are often found indoors, you can enjoy an ambiance that's hard to recreate elsewhere.
Boost Your Home Value
Cost is a major factor when renovating your deck or patio to include a fire pit. The cost varies depending on how large you want it, the current structure of your deck, and more. Most homeowners agree a fire pit is worth the cost because of the joy and peace it offers. And as an added bonus, it increases your home's value so you can recover some of the cost if you sell your home. When potential buyers step into your backyard, their desire to buy the home will rise when they see the attractive and welcoming environment. So there are very few downfalls to having a built-in fire pit as long as it is sturdily built by deck and patio builders.
Work With The Right Contractor For Your Built-In Fire Pit
The most important thing you can do is ensure you work with the best custom deck company to install your backyard fire pit. Any deck contractor can install a fire pit and make it look good right away. However, you want to ensure it remains looking great and functional for years to come. Always ask questions to different deck companies to get a good feel for how they work and what their priorities are. It's also important to work with a contractor who has completed a project similar to yours so you can have confidence they know what your vision is.
Regan Total Construction is a top custom deck company with many years of experience. We have a large portfolio of decks we have built over the years and always enjoy a new challenge. We enjoy hearing about the creative ideas homeowners have and love the result of adding a backyard fire pit to enhance the environment. When you're ready to improve the ambiance of your backyard with a fire pit, contact us to schedule a free estimate.
Filed under: Backyard Fun